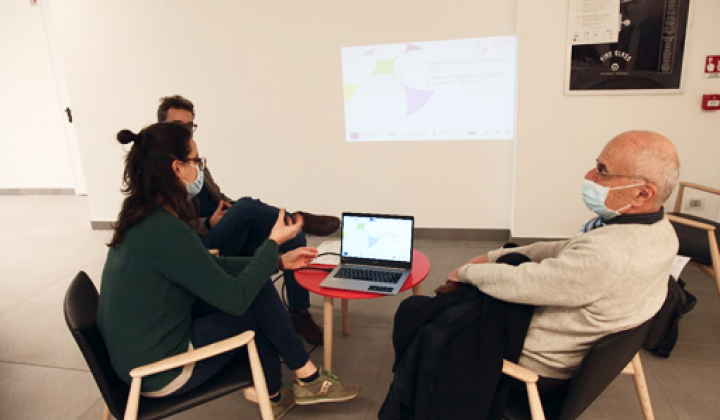 10 Dec

GEAR@SME at the Roveri Energy Days First networking event at our Use Case in Italy

What are the benefits of energy efficiency, energy communities and climate neutrality? This was the question many SMEs asked themselves in the run-up to the Roveri Energy Days in December. The first networking event took place in the Italian use case, the Roveri area. The event was organised by the different projects currently active in the Roveri area, including the GEAR@SME project.

The event focused on business management in times of energy transition. What risks need to be weighed up and what opportunities for growth and development do they bring for SMEs? Energy efficiency can reduce environmental impacts and at the same time achieve significant economic benefits, the participants of the event learned. Through direct discussion with the experts and also the project staff of GEAR@SME, a direct exchange of knowledge could take place. The Roveri industrial area is a big area (1,998,000 m2) located on the borders of Bologna city centre. It was developed according to a systematic plan. This feature implies that the area has effective access ways and internal roads, green areas, and composition of private and common spaces). Read more about the GEAR@SME Use Case in Italy here.